88 years and counting: will the Ghent Altarpiece ever be complete again?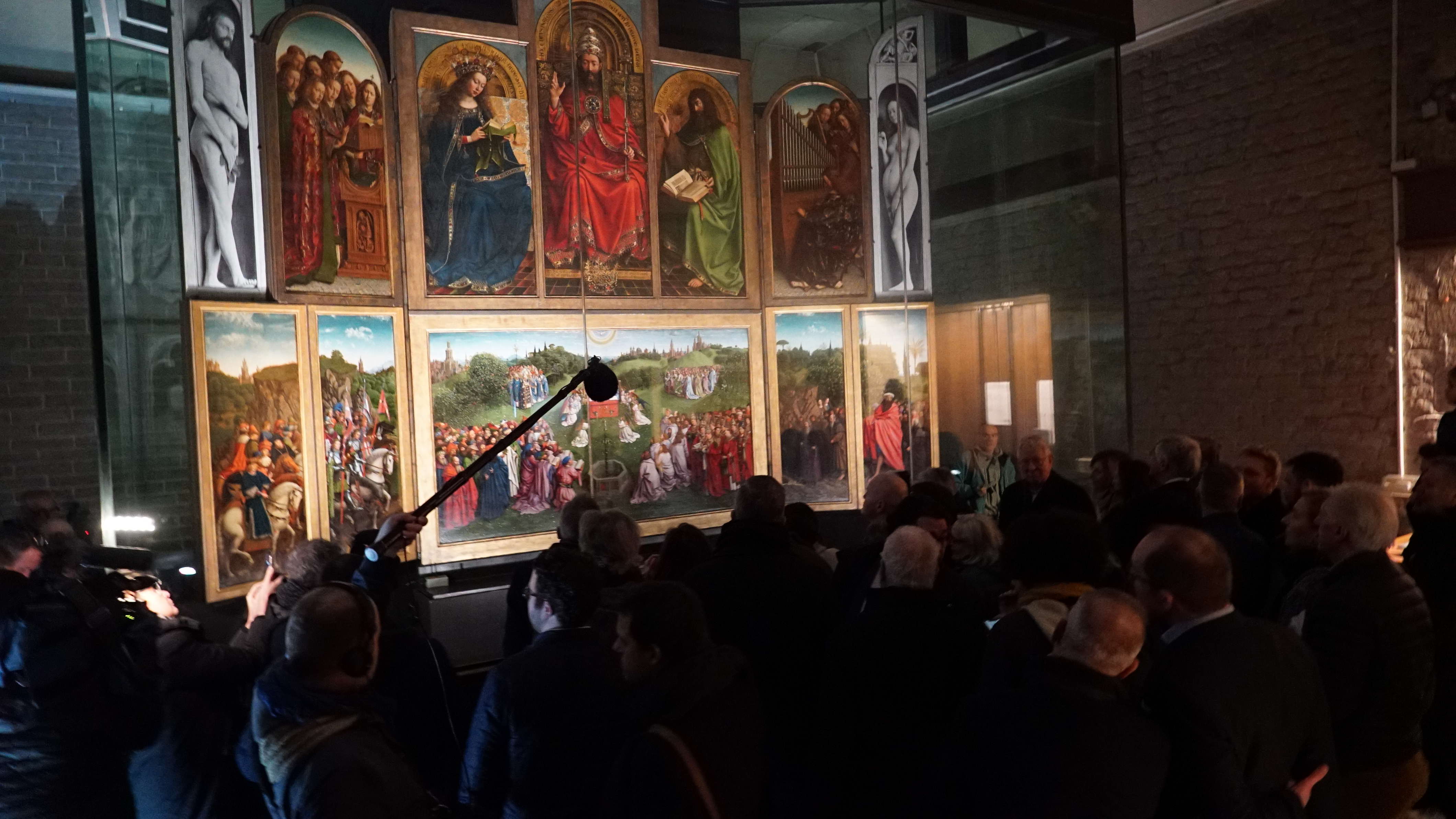 Belgium's most infamous art heist is passing its 88th anniversary today. In the morning of April 11th 1934, a vicegerent of St Bavo's Cathedral in Ghent discovered the theft of two panels of 'The Adoration of the Mystic Lamb' – the so-called 'Ghent Altarpiece'. One of the stolen panels is still missing to this day, remaining one of the great unsolved mysteries of the art world.
The world-famous polyptych by the brothers Jan and Hubert Van Eyck was completed in 1432 and is widely considered on of the most influential works of art ever painted. A total of 18 panels form a magical evocation of scenes from the Bible, two of which were stolen exactly 88 years ago today. One part depicts John the Baptist, and the other 'The just judges'.
The thief, who signed his letters with D.U.A., quickly demanded a million Belgian francs (the equivalent of roughly 25.000 euros) as ransom. At the end of May 1934, he led the investigators to the panel of John the Baptist which he had left in the luggage depot of Brussels North Station. This served as proof that he also had the other panel in his possession. However, negotiations with the thief lead to nothing due to the resolute attitude of Justice minister Paul-Emile Janson.
On the 25th of November 1934, Arsène Goedertier, a foreign exchange agent from Wetteren, dies in Dendermonde after a stroke. In his last moments, he claims to be the only one who knows the location of 'The just judges', and in his office duplicates of the letters written by D.U.A. are found. The stolen panel, however, is never found.
Very few concrete leads have been discovered since then. Over the years, dozens of books have been published about the theft, and new theories emerge with clock-like regularity. In the summer of 2008, for example, a floor in Sint-Jansvest in Ghent was broken into after a new tip-off, but without success. The search for the stolen altarpiece near the end of World War II was a major plot point of George Clooney's 2014 film 'The Monuments Men'. In 2020, a thorough eight-year-long restoration of the entire Ghent Alparpiece - including the replica panel which replaced the stolen one - was completed.
(BRV)
Photo shows the fully restored Ghent Altarpiece being revealed in the St Bavo's Cathedral in Ghent, 2020 © BELGA PHOTO JONAS D'HOLLANDER