271 inmates moved to new prison in Belgium's largest-ever prisoner transfer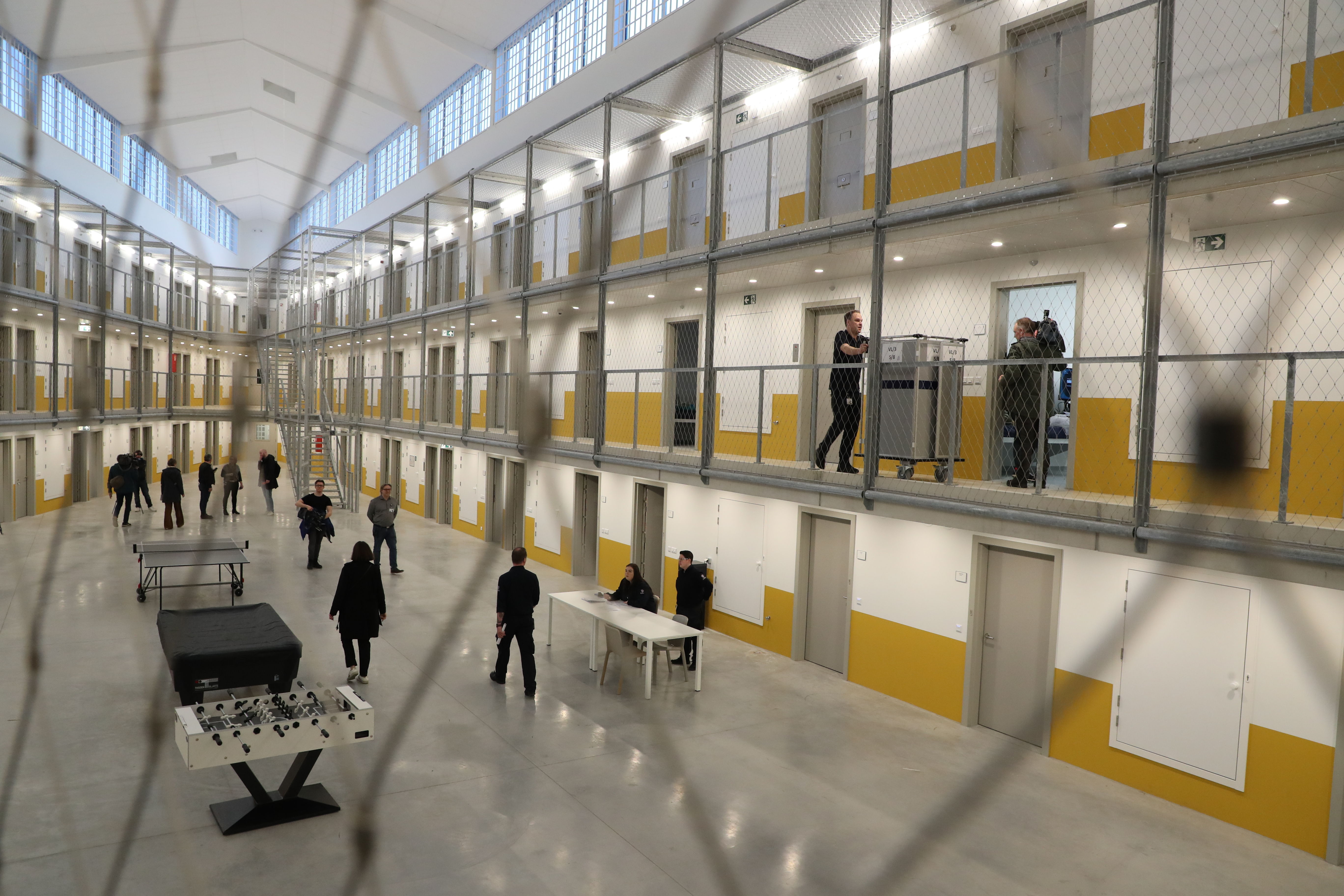 In Dendermonde, East Flanders province, 271 detainees are being transferred to a new prison since 6.30 am on Saturday, constituting the largest transfer of prisoners ever in Belgium.
A total of four cell cars will make 34 trips between the old and the new prison today. To keep everything safe, they will be flanked by a helicopter, a water cannon, an armoured vehicle, a patrol boat, a drone, eight police horses, eight drug dogs and four patrol dogs.
As the crow flies, the two buildings are barely 3 kilometres apart. However, to eliminate the risk of escape or liberation attempts, 200 correctional officers and 232 police officers are being deployed. "We have provided 7 or 8 different travel routes," said Dendermonde police chief Patrick Feys. "We are going to change things as much as possible today, to remove all risk and all routine from the job."
The move is necessary to relieve pressure on existing Belgian prisons. Belgium has a daily population of 11,359 inmates but a capacity of only 9,769. In the Flemish region, the prison system has 245 "ground sleepers" spread across eight facilities. Twenty of them slept on the floor in Dendermonde until today. Today, all prisoners will get a cell in the new building, a modern complex where 444 male inmates will be serving their sentences.
Meanwhile, 99 inmates are still sleeping on the ground in Antwerp prison today. The same applies to 75 prisoners in Ghent, 19 in Bruges, 15 in Oudenaarde and 11 in Mechelen. Turnhout prison has four prisoners without a bed, and Hasselt's women's ward has no bed for two inmates.
(BRV)
The new prison in Dendermonde © BELGA PHOTO NICOLAS MAETERLINCK
Justice minister Vincent Van Quickenborne visits the new prison © BELGA VIDEO JONAS D'HOLLANDER