2016 Brussels attacks trial: Session suspended after accused seeks medical assistance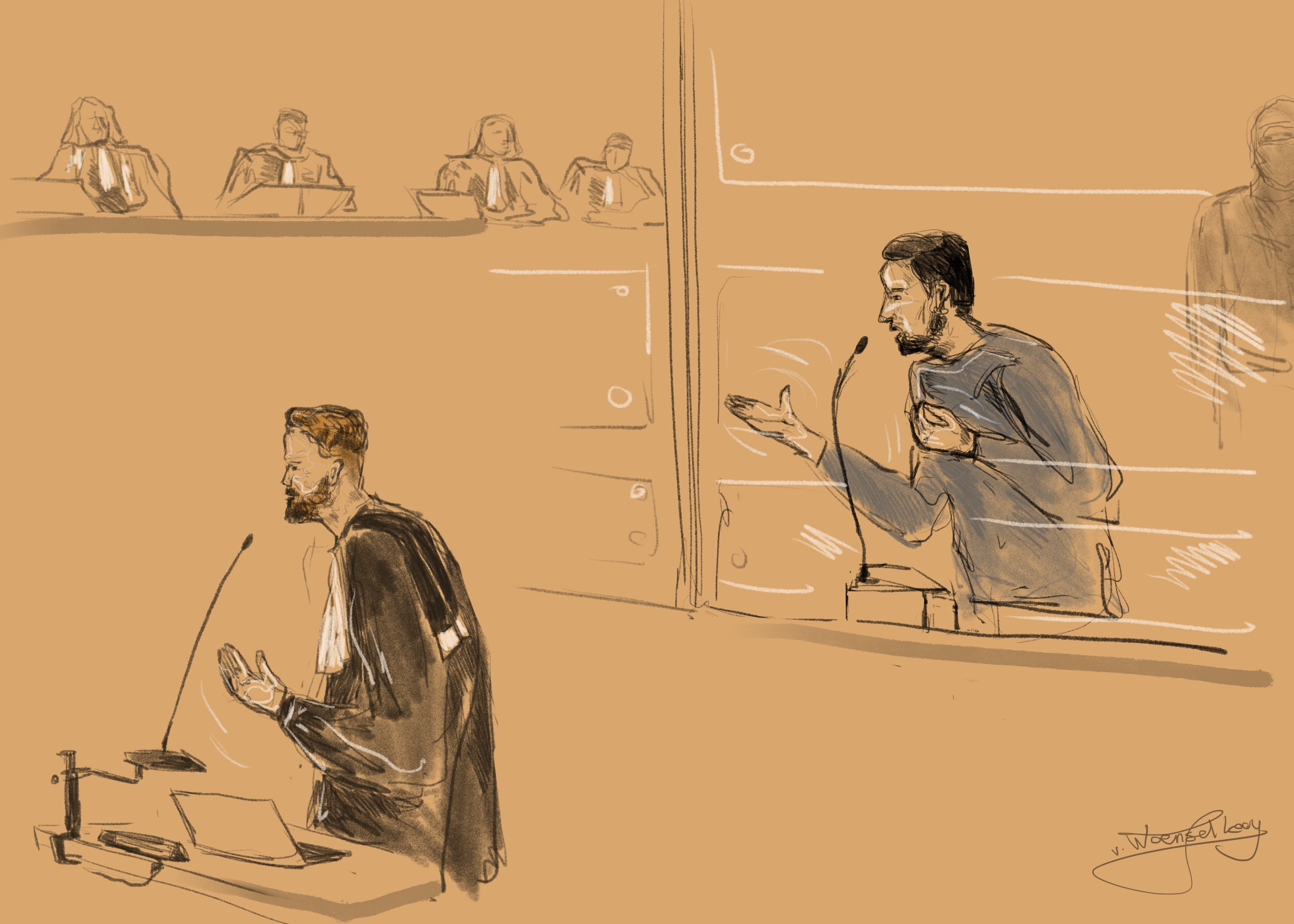 The trial surrounding the Brussels metro and airport attacks of 22 March 2016 was suspended Thursday morning as accused Ali El Haddad Asufi sought medical assistance. "My client was so badly strangled in prison this morning that he lost consciousness," said his lawyer Jonathan De Taye.
De Taye asked the chairman to adjourn the session so that the accused could be examined. Asufi has marks on his neck resulting from the incident, the lawyer said. Chairman Laurence Massart asked Asufi whether he could follow the proceedings, to which the accused responded that he could not because he was still dizzy. The chairman then decided to adjourn the session.
All the accused were present in the courtroom at the start of the session, but Asufi was lying with his head on the table. "The situation is serious. I have never experienced a trial in these conditions," said De Taye, who spoke of a totalitarian regime approach and even referred to the Abu Ghraib prison in Iraq, where the Americans tortured prisoners. "My client expressed himself in a reasonable manner yesterday, and this morning he was strangled in such a violent manner that he lost consciousness," he said. "It is out of the question for me to represent a man who cannot follow his trial because he was attacked for speaking his mind."
Earlier this week, several accused denounced the conditions under which they are being transferred from Haren prison to the court. On Wednesday, El Haddad Asufi took the floor. Among other things, he asked who determines "that he is so dangerous that he has to undress in front of three men every day" and lamented that the accused are even filmed while going to the toilet. He then left the courtroom along with Mohamed Abrini, Osama Krayem, Salah Abdeslam and Sofien Ayari, and the five stayed away for the rest of the day.
(BRV)
Accused Ali El Haddad Asufi (R) and his lawyer Jonathan De Taye (L) © BELGA PHOTO JANNE VAN WOENSEL KOOY