2016 Brussels attacks trial: First responders at Maelbeek metro station testify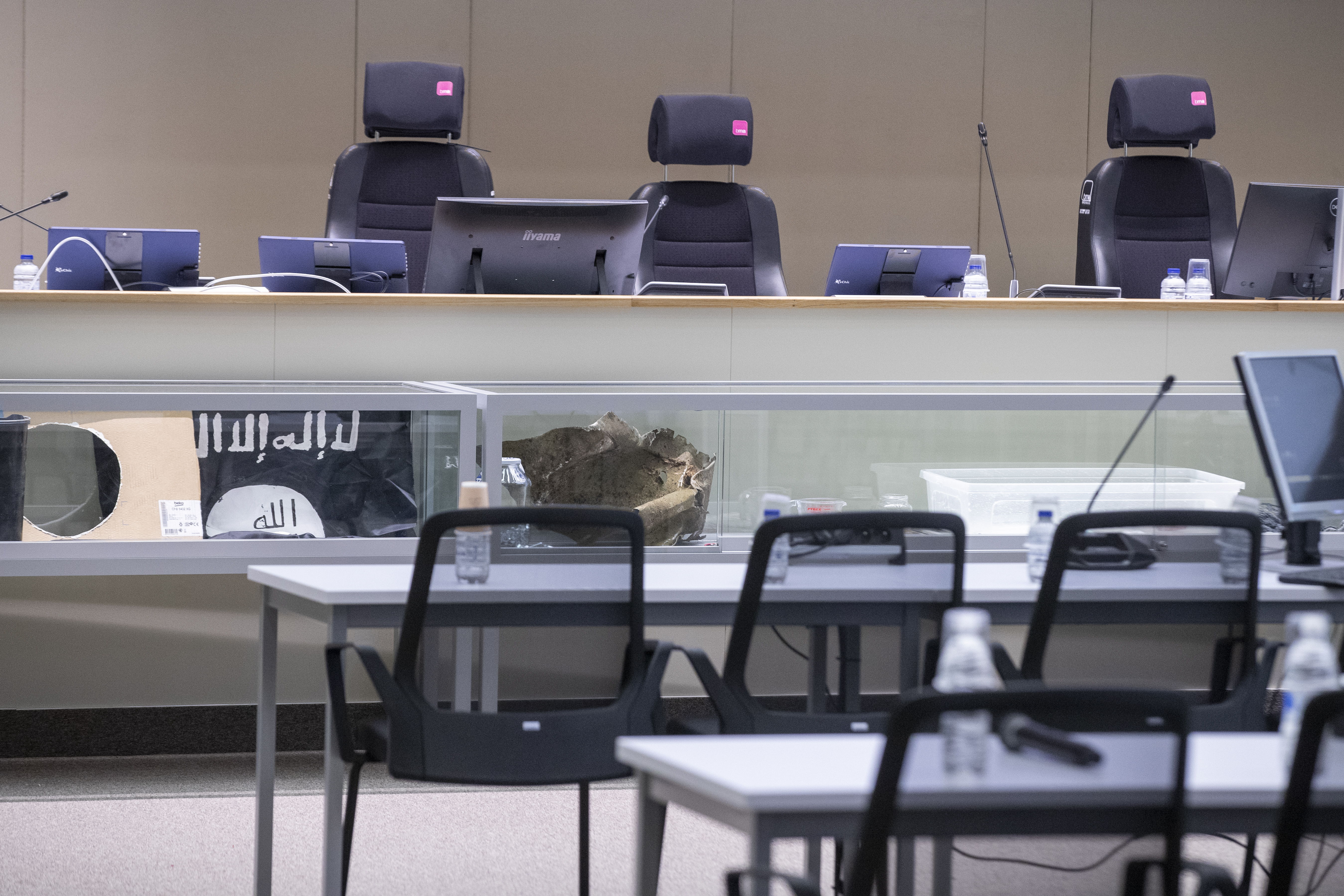 On Friday, the first responders at the site of the Maelbeek metro station bombing testified at the trial of the March 22 attacks. A fireman and a doctor who took care of the victims took the stand in the Justice Palace in Brussels.
Fireman Nicolas Jalet, a member of the Brussels fire brigade at the time of the attacks, began by explaining how the organization of the Belgian fire and emergency services were prepared for a possible attack. Preparations had been made since 2005, for example by cooperation between the fire department, the Red Cross and the medical services of Brussels. 
"The preparations mainly helped us to organize ourselves more efficiently in the field," Jalet said. But even though emergency services expected that an attack could take place, especially after the Paris attacks in November of 2015, the situation on the ground was "totally unimaginable." The firefighter also pointed to the psychological impact of the attacks that emergency workers had to deal with. 
Afterwards, doctor Olivier Vermylen, in charge of medical assistance at Brugmann Hospital, explained how emergency services approach a situation like the 2016 attacks. First, the victims are removed from the disaster site as quickly as possible. After an initial triage, they are transferred to the medical station, where a second triage takes place. "The goal is to rescue as many people as possible, and priority is therefore given to the living victims," Vermylen said.
In total, the emergency services in Maelbeek attended to 154 wounded. There were also 16 fatalities. "We saw severe cranial trauma from the explosion, severe injuries at the level of the thorax and abdomen, with people in whom the intestines were hanging out of their abdominal cavity, and severe injuries at the level of the limbs," Vermylen continued. "Many people also had burns in the face, neck and thorax, and a lot of people had suffered hearing damage. The psychological effects were also very severe, including among the emergency workers."
The testimonies of the first responders should have begun on Tuesday, but were delayed due to the commotion surrounding the transfer terms of the accused. They are subjected to strict security measures, including a nude frisk, when they are transferred from prison to the courtroom. 
Pieces of evidence pictured during a session of the trial of the attacks of March 22, 2016. © BELGA PHOTO NICOLAS MAETERLINCK