2016 Brussels attacks: El Makhoukhi admits responsibility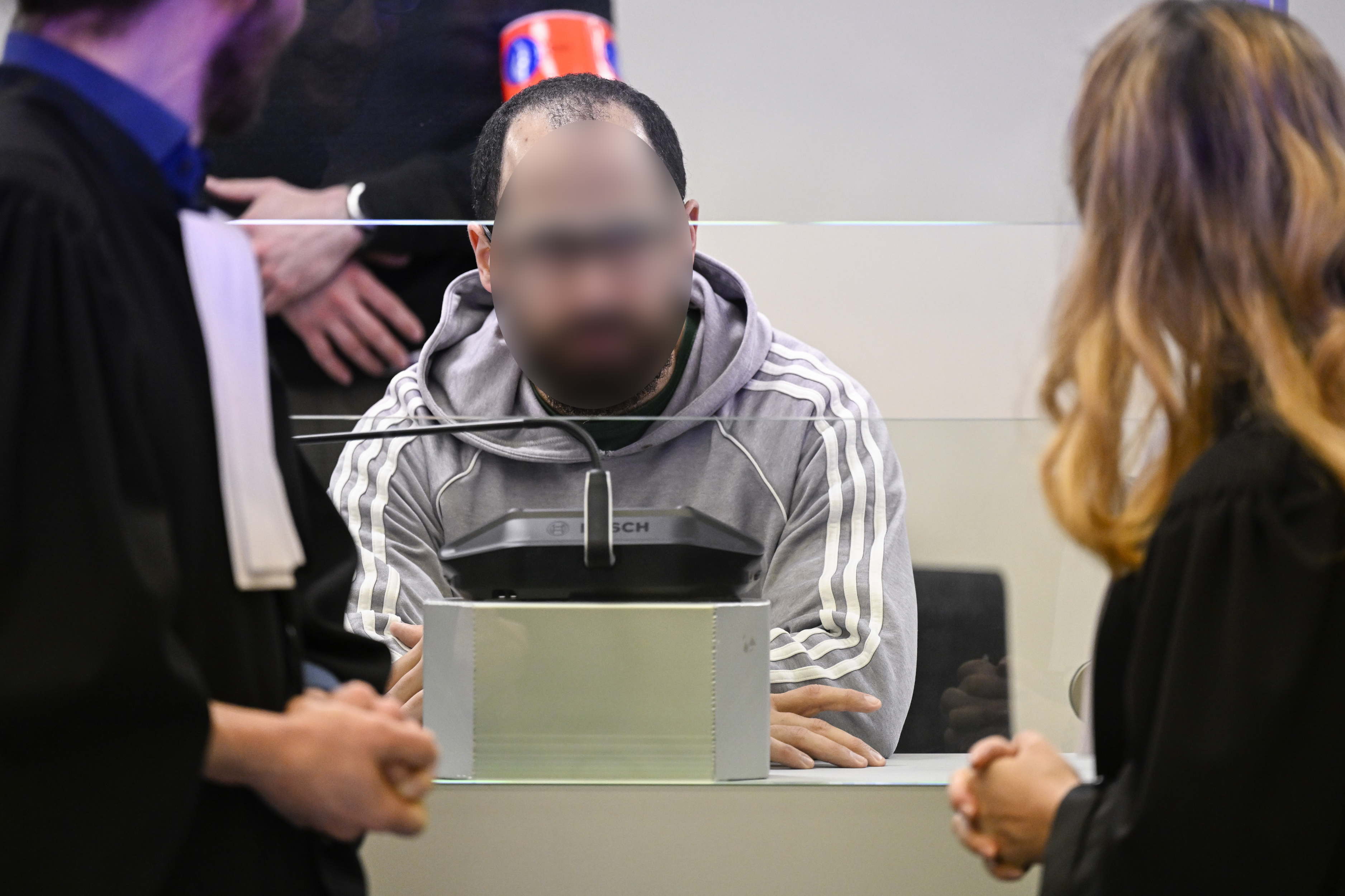 Wednesday saw the start of the questioning of defendants in the trial for the 2016 Brussels attacks. Bilal El Makhoukhi, accused of playing a logistical role in the terror cell, admitted responsibility for the acts that led to the attacks at Maelbeek metro station and Brussels Airport. 
Ten defendants have been on trial in Belgium since December 2022 for the bombings, which left 32 people dead and around 340 injured. In recent weeks, the court has heard testimony from victims and relatives. On Wednesday morning, presiding judge Laurence Massart began questioning the defendants. 
The first to be questioned was El Makhoukhi. At the beginning of the hearing, the presiding judge asked if he was responsible for the acts that led to the attacks, and whether he has participated in the activities of a terrorist group. El Makhoukhi answered affirmatively three times. 
El Makhoukhi, 34, then described how he grew up "in a normal family" in the Marolles neighbourhood of Brussels. After a difficult time at school, he worked several jobs before travelling to Syria. He returned to Belgium in 2013 after being seriously injured in Syria and losing a leg. On his return, he was sentenced to five years in prison, three of which were suspended. 
When he returned, he said it was as if he had never lived in Belgium because he had become attached to life in Syria: "I wanted to go back to Syria. If I had not been arrested, I would have been in Syria." He admitted that Najim Laachraoui and Ibrahim El Bakraoui, two of the leaders of the terror cell, had offered him a travel plan. 
Massart confronted him with the fact that he had always maintained he was not the person referred to in the investigation as Abu Imrane, who had hidden the terror cell's remaining weapons after the attacks. Only in July 2022 did he admit that it was him. "Why?" asked Massart. "My lawyers convinced me," El Makhoukhi said. Massart: "Are you going to speak honestly?" El Makhoukhi: "Yes, I will not lie. Of course, the overheard conversations in Bruges prison also had an impact. Otherwise, I might have continued to lie."
El Makhoukhi confirmed that he met Abdelhamid Abaaoud, the mastermind of the 2015 attacks in Paris, in Syria. He also fought in Syria with Naijim Laachraoui, the terror cell leader who detonated suitcases filled with explosives at Brussels Airport. The two knew each other from a mosque in the Brussels district of Schaerbeek.
Defendant Bilal El Makhoukhi during a session of the Brussels terror attacks trial 5 April 2023 © BELGA PHOTO LAURIE DIEFFEMBACQ