2016 Brussels attacks trial: ​ 'Ceci n'est pas un procès'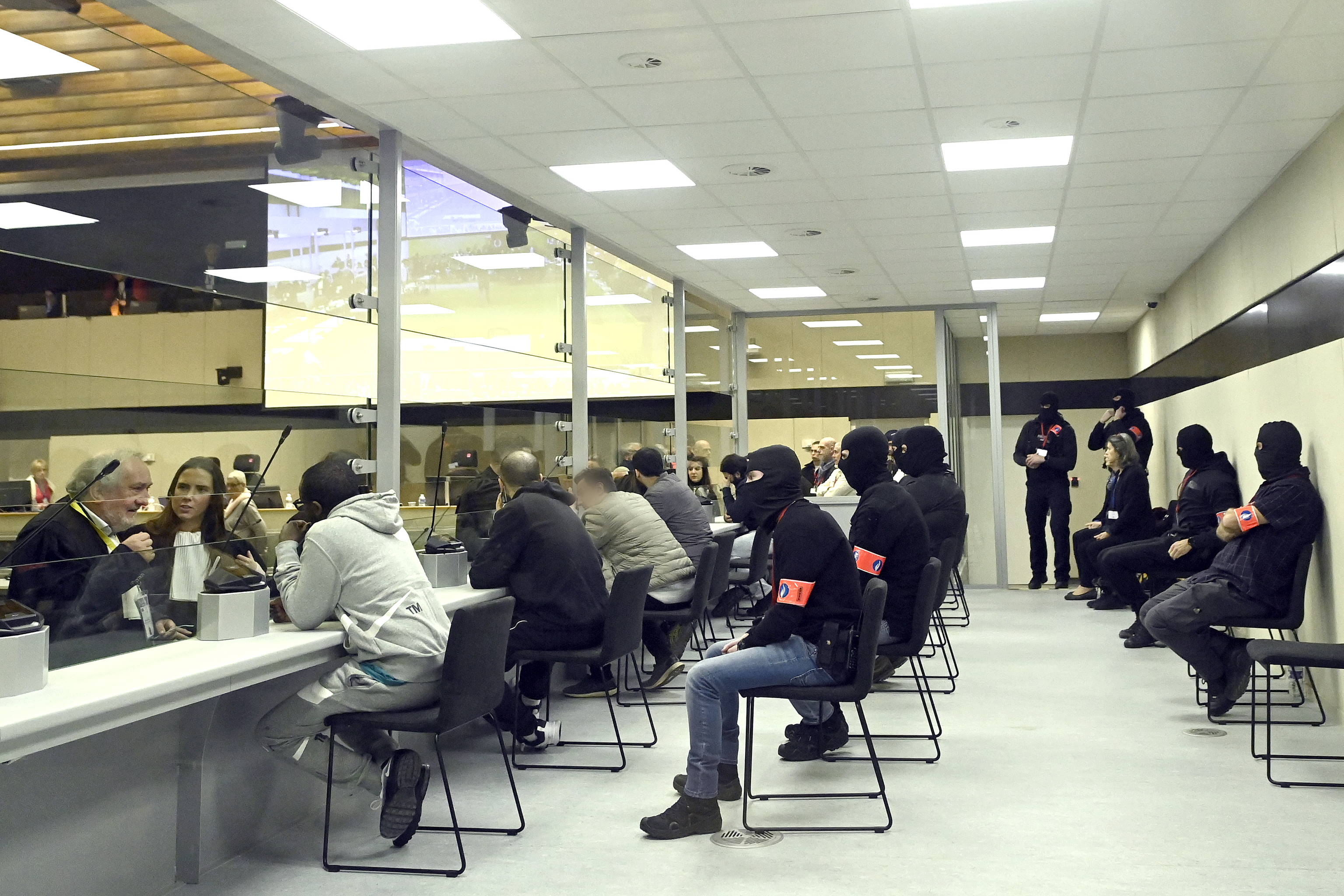 In the trial on the attacks of 22 March 2016, the testimonies of the investigators and emergency workers who arrived at the scene after the attack in the Maelbeek metro station are scheduled for Wednesday. However, the question is whether the witnesses will speak now that there is a renewed commotion about the transfer of the suspects. Victims' organisation Life4Brussels calls the blocking of the assize trial on the Brussels and Zaventem attacks surreal.
The testimonies should have started on Tuesday after the emergency workers and investigators first intervened in Zaventem before Christmas. But early in the morning, the defendants complained again about their transfer from the prison to the courthouse, which remained the topic for the rest of the day.
Although the judge in summary proceedings ruled last week that systematic naked searches violated the European Convention on Human Rights and that strip searches must be justified. Nevertheless, the accused claim nothing has changed. Moreover, Moreover, Salah Abdeslam's lawyer threatened to put down demands if the situation persisted.
Eventually, chairman Laurence Massart asked to contact a transfer officer from the federal police, but he would not testify with his face bared on Tuesday. Massart then decided to postpone the hearing until Wednesday morning, hoping that an interrogation of the police officer could occur.
The investigators and aid workers who will speak about the Maelbeek situation already took the oath on Tuesday, so their testimony can begin immediately when the time is right.
Victims' organisation Life4Brussels, meanwhile, is not happy with the current state of affairs and calls the blocking of the assize trial on the Brussels and Zaventem attacks surreal. 'Ceci n'est pas un procès,' says spokesman Gaetan Meuleman on the matter. 'It went well in France, so why can't it here? There is a succession of problems: first, it was the suspect box, now the transportation of suspects.'
He said feelings of "anger, disappointment and sadness" prevailed among the victims in the room. 'Some especially took a day's leave to come here.'
© BELGA PHOTO Didier Lebrun