2016 Brussels attacks trial: After a morning full of incidents, the chapter on the metro bombing has begun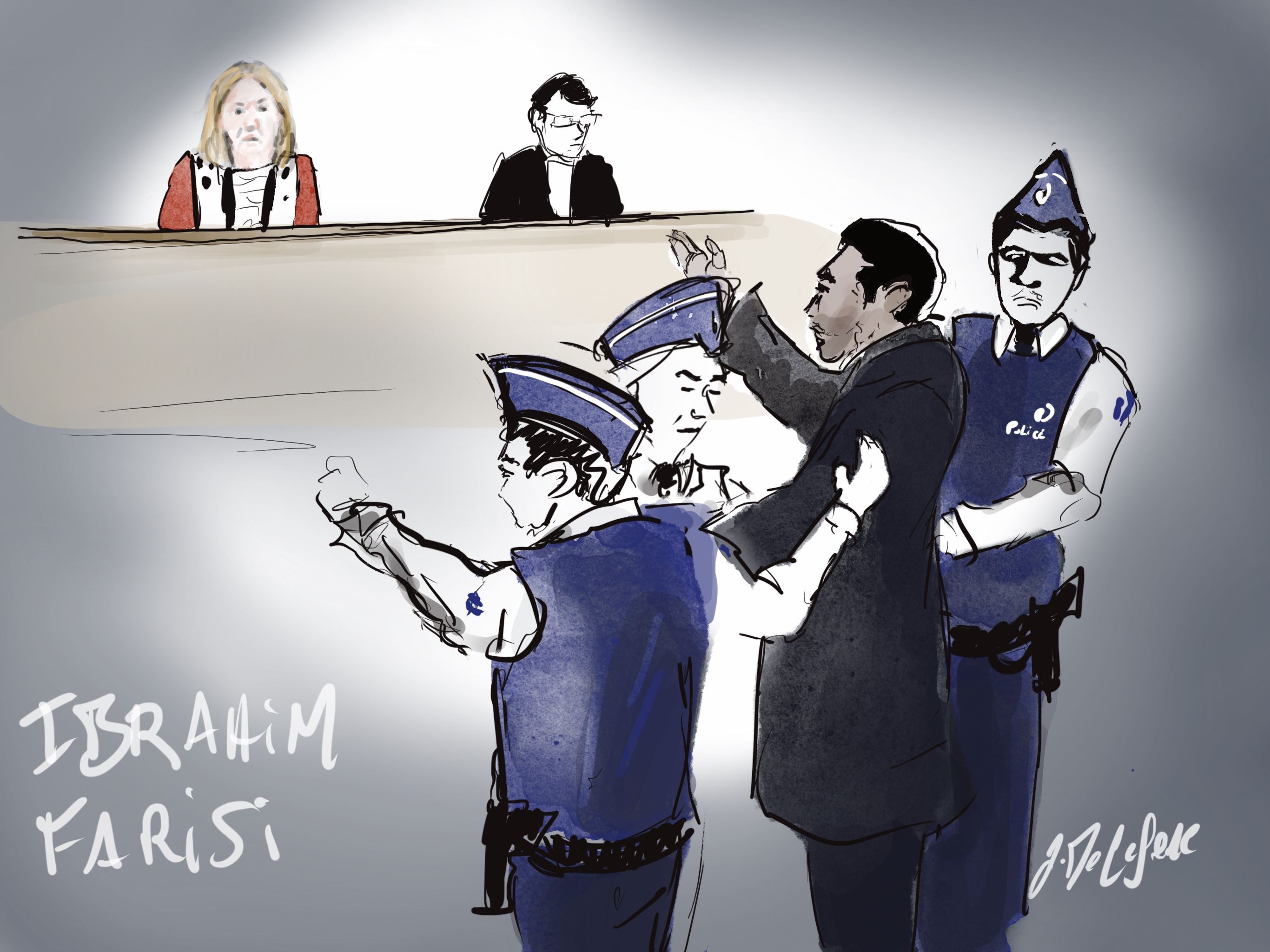 The "Maelbeek" chapter, the interrogation on the Brussels metro attacks, initially scheduled for Tuesday morning, finally started on Thursday afternoon. The trial day, however, began again with a series of incidents.
As in previous days, questions about the conditions of the transfer of detainees dominated the start of the day. It was decided on Wednesday that strip searches of the accused would continue based on an individual risk assessment and no longer be systematic.
On Thursday morning, the president confirmed that risk assessments for each detainee had been given to defence lawyers and the registry. However, these had been given in Dutch, while the proceedings were in French. Therefore, interpreters had to translate the documents. ​
After the seven risk assessments were orally translated, the defence lawyers pointed out factual inaccuracies for some and stereotypical and non-individualised justifications for most. This would imply that the humiliating treatment of their clients would continue, despite the summary proceedings.
The defence lawyers warned that a repetition of such treatment could violate the right to a fair trial. Some did not hesitate to speak of an appeal in cassation against the judgment to be delivered by the Assize Court at the end of the trial.
Furthermore, the lawyers of Ali El Haddad Asufi and Mohamed Abrini claimed that they no longer had the mandate to represent their client. As a result, Assize court president Laurence Massart appointed them ex officio after a brief adjournment.
After a tumultuous morning and early afternoon, the interrogation of divisional commissioner Koen Van Overtveldt, who was in charge of the Brussels railway police at the time of the 22 March 2016 attacks, could start. He commented on the videos showing the explosion at the Maelbeek metro station.
Van Overtveldt testified how the police assisted the victims of the attack and how they had to set up security zones and conduct searches of the metro station and its surroundings. He said that in his career as a police officer, he had never seen so much damage and human suffering as on 22 March 2016.
On Friday, emergency workers who were the first to be present after the attack at the Maelbeek metro station, will testify. Usually, there is no hearing on Friday, but as there was no hearing on Monday, 2 January, the hearing will go ahead tomorrow.
© BELGA PHOTO Jonathan De Cesare