2016 Brussels attacks: Testimony on weapons to resume on 8 May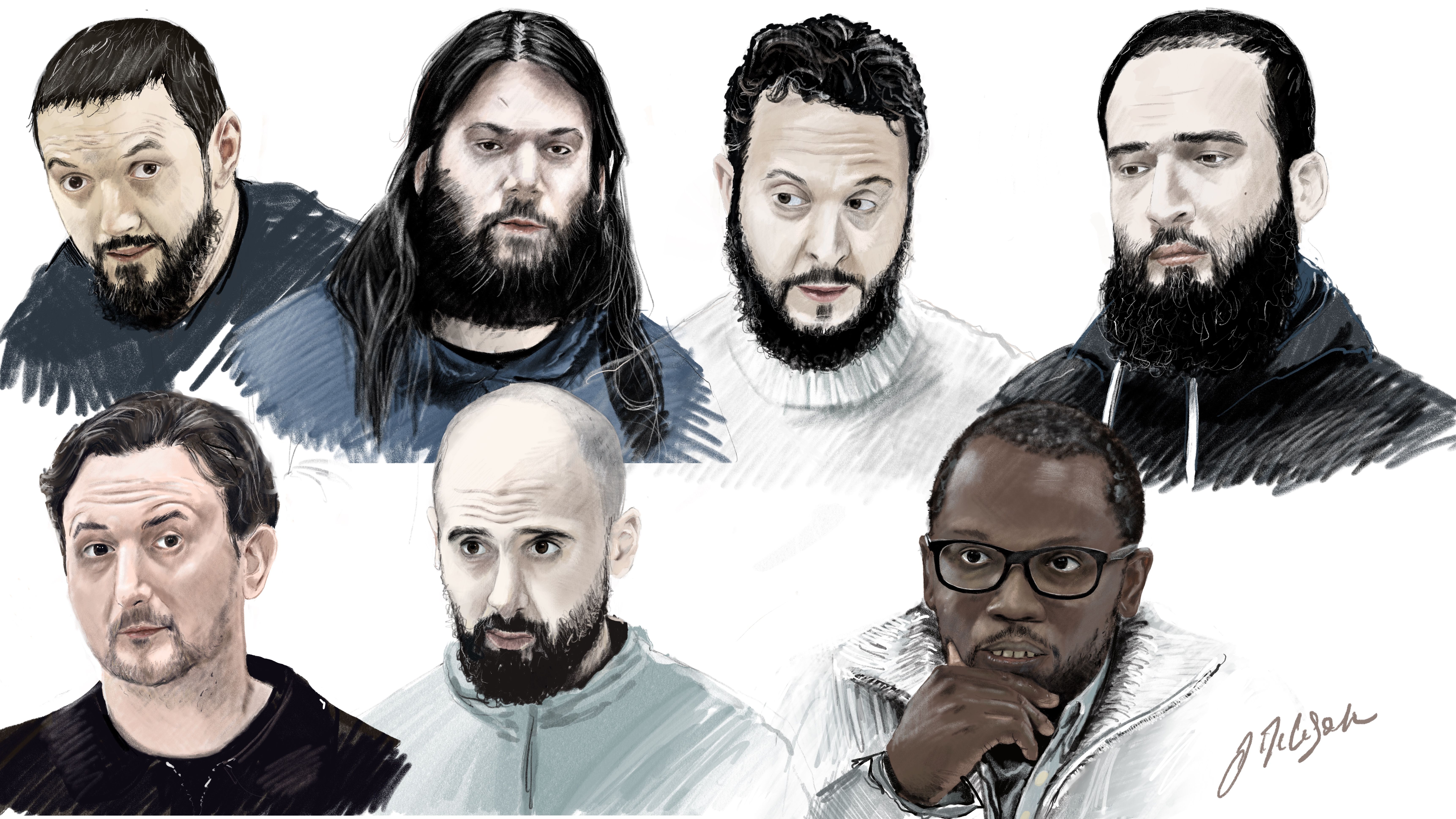 The trial into the Brussels terrorist attacks of 22 March 2016 will resume on May 8, after a week's break. The day will start with testimony from Dutch witnesses on the possible purchase of weapons.
The section on weapons began on Thursday with the testimony of the man who bought Kalashnikov loaders in the summer of 2015 for Khalid El Bakraoui, the suicide bomber who killed 16 people in Maelbeek metro station. There was also testimony from another man, from whom Ibrahim El Bakraoui, who blew himself up at Brussels airport, unsuccessfully requested Kalashnikovs.
WhatsApp conversations
On 8 May, the court will hear from the brothers' Dutch cousin, Ali El Haddad Asufi, who communicated with one of the brothers via WhatsApp about "Clios". According to the prosecution, these conversations referred to weapons, but El Haddad Asufi denies this. In February, a Rotterdam judge acquitted him of brokering the supply of weapons used in the Paris attack in 2015 and the Brussels attacks.
Two suspected arms dealers, a Dutch father and son, have also summoned. According to the indictment, El Haddad Asufi entered an address into his GPS in October 2015 that was close to the two's address in Rotterdam.
Abdeslam's cousin
Also summoned is Abid Aberkane, the cousin of defendant Salah Abdeslam, who sheltered Abdeslam and Sofien Ayari after they fled on 15 March 2016, following a deadly police raid in Brussels. They were arrested three days later. Aberkane was sentenced to three years probation in the Belgian part of the Paris attacks trial.
Testimony on the preparations for the events is expected to continue until the end of the week, with an expert on the long-term effects of blasts on the body scheduled for 10 May. A number of other experts will follow, and character evidence will begin on 16 May. The prosecution case is due to start at the end of May.
© BELGA PHOTO JONATHAN DE CESARE