18 arrested in Germany in Belgian human trafficking investigation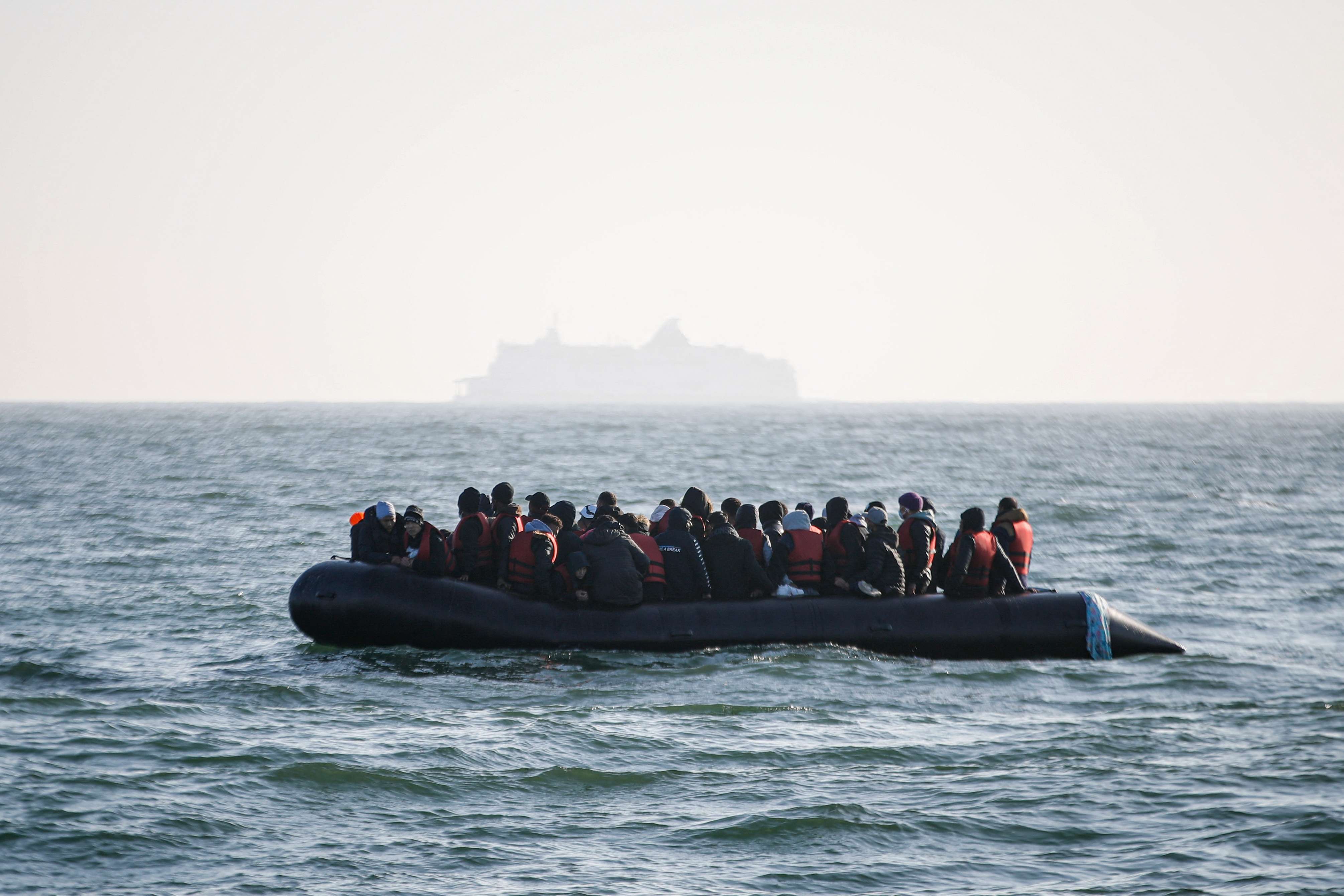 18 suspects were arrested in Germany on Tuesday morning in a large-scale Belgian operation against human trafficking by boat, the public prosecutor's office of West Flanders in Belgium reports. Based on 40 other judicial investigations, the West Flemish Federal Judicial Police was able to map out the human trafficking organisation.
Since the end of 2019, vehicles full of boats, outboard motors and life jackets have been discovered in West Flanders on a regular basis. Especially on the Belgian West Coast, many accomplices of human trafficking gangs have been caught. The vehicles were usually on their way from Germany to northern France. Drivers and passengers were sentenced to prison terms of between thirty months and twelve years by the Bruges correctional court for human trafficking. On Wednesday morning the criminal court in the Belgian coastal city of Bruges handed down another verdict in two similar cases. The defendants received partly suspended prison sentences of 37 and 40 months.
The human traffickers are well organised, according to the public prosecutor. Complete packages with boats, outboard motors, life jackets and fuel are brought to an agreed location by one part of the criminal organisation, while other members of the organisation have migrants assemble at this location. The organisation also ensures that all refugees have paid before boarding a boat to the UK. Payments are often made by blocking certain funds at hawala offices, a kind of informal banking system.
The fight against human trafficking has long been an absolute priority for Belgian justice. The public prosecutor emphasises that such forms of people smuggling are life-threatening. The boats used are often of poor quality and totally unsuitable for navigating the North Sea. Some of the engines are dilapidated devices that were purchased on second-hand websites. The life jackets used are also often completely inadequate. "Such jackets give the migrants, who often have no choice but to surrender to the arbitrary will of the smuggling organisations, a false sense of security," says public prosecutor Frank Demeester. Most of the crossings depart from northern France, but some attempts have also been made from the Belgian coast.
As a coastal province, West Flanders is the most frequently confronted with human smuggling in Belgium. Its location near the North French coast and ports plays a role here, but West Flanders also has a number of ports and recreational harbours. The motorway car parks along the E40 motorway towards France have also been favoured operating area of smuggling organisations for many years. In the Belgian districts of Hainaut, East Flanders and Halle-Vilvoorde, investigations were also started into the smuggling of human beings with boats. In Hainaut several files were found after interceptions near the motorway to France. 
From the outset, crime analysts and investigators were convinced that the arrested human traffickers were not so-called lone wolves. Based on around 40 judicial investigations, investigators were able to gradually map out a criminal organisation. In this context, a suspected gang leader was arrested in the United Kingdom at the beginning of May. The 29-year-old man of Iranian origin was arrested while working in East London. Hewa R. has been in jail ever since, waiting to be extradited to Belgium.
In a next phase, a major operation was launched to break up the human trafficking organisation in Germany. By order of the Bruges examining judge, 18 suspects were arrested in Germany on Tuesday morning and house searches were conducted in 36 locations. The operation mainly took place in Osnabrück, a city in the German state of Lower Saxony. No fewer than 550 German police officers were assisted by 12 colleagues from the Belgian Federal Judicial Police during the operation. At least 18 suspects are expected to appear before the criminal court in Bruges after their extradition.
"This case is the provisional conclusion of several years of investigation," says prosecutor Frank Demeester. The public prosecutor believes it is important that Belgium, as a transit country, contributes to the fight against human trafficking by boat. "Every boat that we can intercept in Belgium is one less potential lethal crossing and means that we can help reduce the pressure on our French colleagues. After all, we know very well from a recent past that such crossings can be fatal and must be avoided at all costs."
The West Flemish public prosecutor also stresses that the gang could only be rounded up thanks to the cooperation with Germany, the Netherlands, France and the United Kingdom. According to the public prosecutor, the action is therefore an important signal to human trafficking organisations that think they will go unpunished because of their international character. "We are particularly grateful and appreciative to our German colleagues from Osnabrück for their boundless dedication and the great capacity they have invested in serving their Belgian colleagues," said prosecutor Frank Demeester.
(KOR)
#FlandersNewsService
Migrants waiting for help after their boat's generator broke down in French waters while trying to cross the Channel illegally to Britain © Sameer Al-DOUMY / AFP