170 hectares of nature affected by fire in Eupen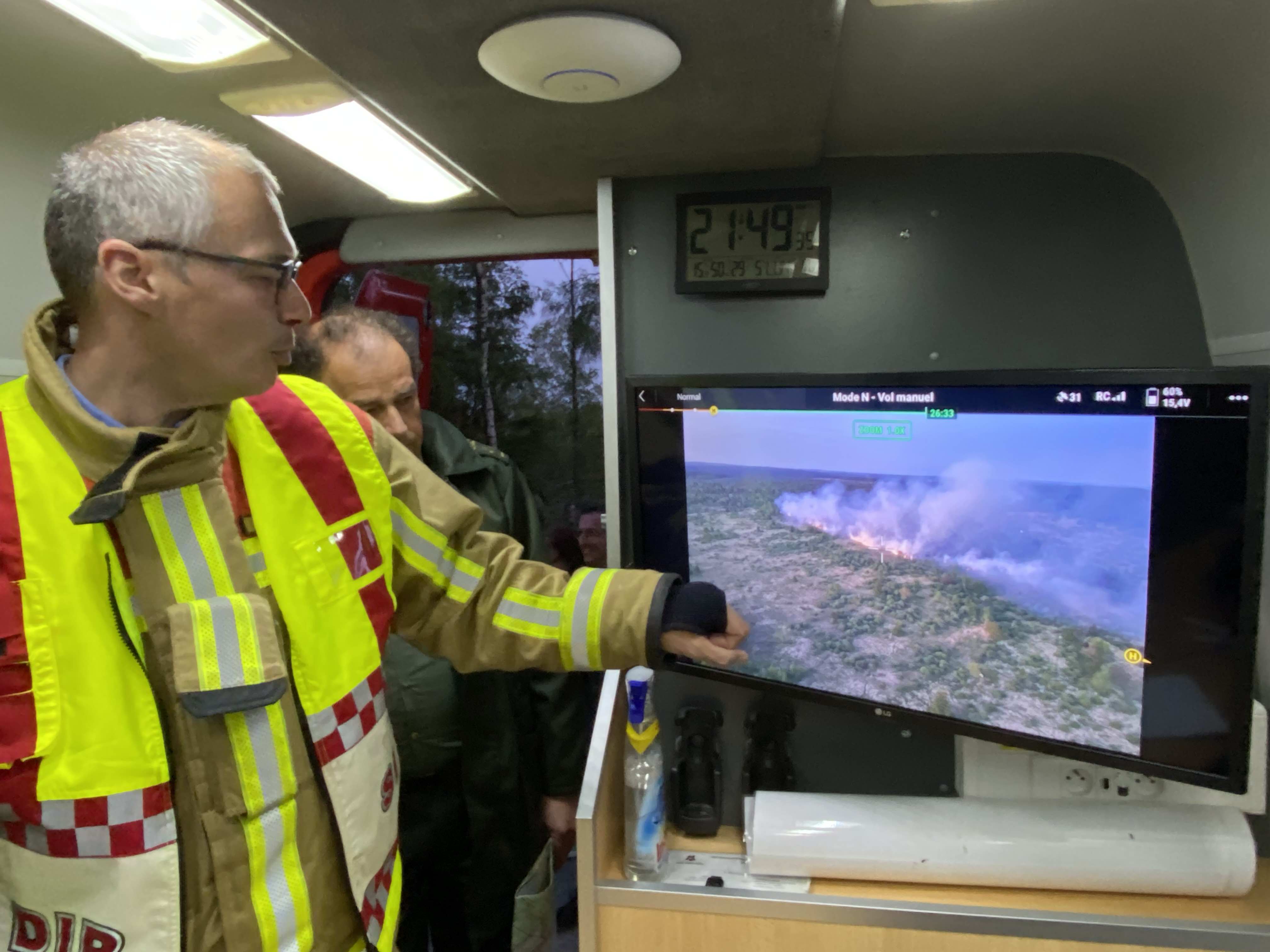 A fire broke out in the High Fens near Eupen on Monday and has not yet been extinguished, VRT reports. The fire brigade's commander says the force will bring in a helicopter to help extinguish the blaze.
An estimated 170 hectares of nature are at risk, and 50 hectares are said to have already been reduced to ashes. Various corps are trying to fight the fire and are receiving help from colleagues from Aachen in Germany and from civil protection.
Due to the lack of rain in recent weeks, the peat has dried out, causing the fire to spread rapidly. While several tankers are on site, water has to be brought in from about 5 km away, near Eupen.
The emergency services believe the fire was caused by people. A drone is currently monitoring the course of the fire. "With those drones, we can keep an eye on the most important points so we can put out fires in a targeted way," said Commander Francis Cloth. "It can be done more efficiently with the helicopter. We had to wait until it could fly. Last night it couldn't take off, so it could only be used this morning."
Due to the drought, there is also an increased fire risk in the nature reserves in the provinces of Antwerp and Limburg.
Fire commander Francis Cloth © BELGA PHOTO FRANCOISE PEIFFER / © BELGA VIDEO FRANCOIS PEIFFER